May 20, 2013
Bunions, Toe Deformities "Highly Inheritable" Among Europeans
Got bunions? A new study reveals that people should blame their family and not their shoes for their deformed toes.
April 17, 2013
Bras Make Breasts "Saggier", 15-year French Study Reveals
Women have long been told that a good bra can help support the chest, relieve back pain and prevent sagging. However, a new 15-year French study reveals the opposite: bras do little to reduce back pain and, over time, they can actually make breasts sag even more.
March 22, 2013
Snake Bite Leaves Canadian Man Weeping Tears of Blood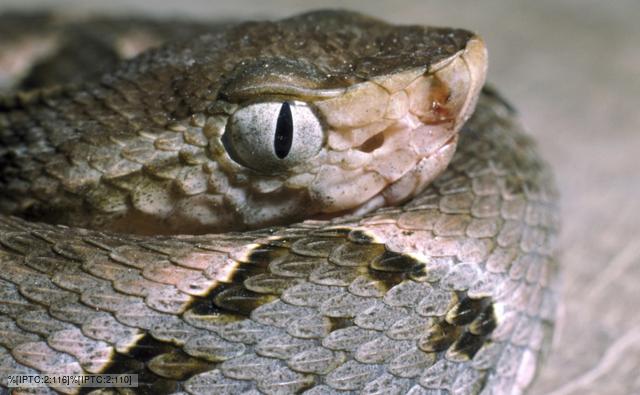 A 61-year-old Vancouver native was attacked by a poisonous snake early this week during his night stroll on a Costa Rican beach
March 22, 2013
Wearing Red Increases a Woman's Chances of Meeting Mr. Right Online
Not getting enough attention on dating websites? Try uploading a picture of yourself wearing red clothes.
Researchers found that women who wear red in their online dating profiles got more messages and date invites that those wearing any other color, a new book "Drunk Tank Pink (and Other Unexpected Forces That Shape How We Think, Feel and Behave)" reveals.
March 13, 2013
NYC Jack Russell Dog Saved After Chowing Down 111 Pennies
A Jack Russell Terrier had to undergo a two-hour emergency operation after swallowing 111 pennies when his Manhattan owner wasn't looking.
March 13, 2013
Ancient Chinese Coin Discovered in Kenya Proves Asian Nation Traded With Africa Before Europeans
Scientists have recently unearthed a 600-year-old Chinese coin on the Kenyan island of Manda.  Researchers said that the centuries-old coin proves that China traded with African countries before European explorers set sail.
March 12, 2013
80% of Women Wait at Least a Month Before Letting Their Lovers See Them Without Makeup
When did you finally decide to let your boyfriend see you without makeup?
According to a new study, women are so insecure about their au naturale state that an astonishing 80 percent say they wait at least an entire month before letting their new lover see them without makeup.
More than a third of women are so afraid of letting their boyfriends see them without makeup they make sure to wake up before their new boyfriend to secretly apply makeup. Another 60 percent say they use don't even take off their make-up when they sleep with a new boyfriend.
March 12, 2013
Married Gay Men Are Now Living Longer Than Unmarried or Divorced Men
 The latest findings, published in the International Journal of Epidemiology, reveals that while mortality was significantly higher among people in same-sex marriages for the first several years after Denmark implemented the world's first national law on registered same sex partnerships in 1989, since the advent of effect HIV/AIDS treatment in 1996, mortality among gay married men has dropped to a level below that of unmarried or divorced men.
March 11, 2013
8-Year-Old Boy Weds 61-Year-Old Woman in South Africa
An eight-year-old South African boy has married a 61-year-old woman after he told his family that the ghost of his dead ancestor told him to.
March 8, 2013
Potent Bee Venom Can Kill HIV, Study
The importance of bees continues to grow past their agricultural roles of pollinating crops. Scientists and researchers have been aware of the potent toxin, melittin that can be found in bee venom. This toxin, when given in high concentrations, can do a significant amount of damage. Based on this knowledge, researchers from the Washington University School of Medicine in St. Louis, MO used the bee venom in conjunction with nanoparticles as a weapon in fighting the human immunodeficiency virus (HIV).